Thank you for over thirty wonderful years of reading and learning together. BFK has closed its doors.

Read More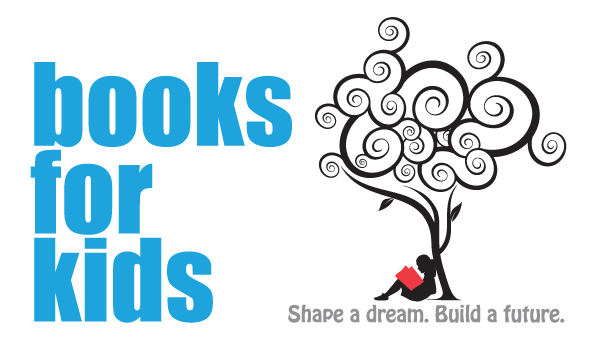 Please note this campaign has ended.

Thank you to everyone who gave so generously in support of our students.
Back to school season is here!
​
We need your help to ensure our students, teachers, and families have the books, supplies, and Library Specialist support they need to begin the new year. We're also working hard to increase the number of Books for Kids Libraries inside of NYC's preschools and family homeless shelters so that we can provide more books to more students.
​
$50,000 is a lofty goal, but these funds are necessary to ensuring the continuation and expansion of the programs our students have come to know and love.
"I have never seen a more dedicated and involved partner than the Books for Kids Foundation. They have given our children the ability to begin building their own libraries as well as having books to read for all occasions. The parents also use the library to support building literacy in their home languages at home as well. I thank Books for Kids for all they do to help our students prepare for school and beyond." — PreK Director
All funds raised during this year's Back to School Campaign

will

directly fund programming costs including the Story Time program and the purchase of books and school supplies for preschools and family shelters.



Thank you for helping make this year great for our students and for helping us build resources that will benefit children in the years to come.
$5,000
can help provide weekly Story Time at a PreK for one year
$1,000
makes it possible to replenish library books in a preschool
$500
can help gift new board books to parents with infants living in shelter
$250
can help stock shelves with new books for older students and family members
$100
is needed to help purchase book totes for a school for the new year
$50
is enough to provide at least 5 brand books for four students' home collections
$35
makes it possible to fund one hour of Story Time for PreK students
Are you interested in building a brand new preschool library or renovating one of our existing spaces?
Our immediate priority in the wake of COVID is in increasing the number of children served in New York City, especially those children currently experiencing homelessness and housing instability. We currently maintain 23 libraries in NYC which are located inside of preschools, a family justice center, and family homeless shelters.

Our PreK libraries are built in dedicated spaces inside of schools in low-income and under-resourced neighborhoods. For schools that can support programming, new and existing libraries are maintained by a Books for Kids Library Specialist who engages students in Story Time and book lending each week.

Our shelter libraries are dedicated to creating safe, welcoming spaces for children and their families to read and learn together. Last year, 17,000 children slept in New York City shelters on average each night. 8,500 of those children were under 5 years old.

All kids deserve great books, and all kids have a right to literacy. Are you ready to make a life-changing investment in early-childhood and your community?

Please reach out to

Executive Director, Robin Adelson

, to learn more about sponsoring a library at

radelson@booksforkids.org.
Learn more about our Programs
Learn more about our Mission
Learn more about our Libraries