"Every Thursday when I pick my daughter up from school she is so happy to show and read her new library book to us. It promotes family time and I look forward to that time as well." — Parent of PreK student
Our 2021 Summer Reading Campaign. Thank you to all who participated!
Too many families don't have access to the books and the literacy-building resources they need to help their young children meet kindergarten ready. The summer months in particular can bring new challenges to book access for many kids living in high-poverty neighborhoods.
That's where we (and you!) come in.
With your help we can provide lending libraries, books to help children grow their personal collections, and interactive Story Times that give families the chance to experience books together. For children just beginning their literacy journeys, these experiences are foundational.
The first five years of a child's life are magical. You may know this because of the many studies about how urgent it is that we support growing brains during these years. Maybe you haven't seen these studies but still know this from experience, having witnessed it yourself watching your own children or grandchildren or nieces and nephews grow up. So much of this incredible growth happens with the aid of books and with the guidance of trusted adults. When you read with a young child, put books in their hands and sit with them while they turn the pages, you are participating in a process that begins to chart their path forward: a path to literacy, to academic success, to positive relationships, and fulfilling adult lives.
It all begins here, in those first five years.
There are two $5,000 matching gifts waiting to be unlocked, and we need your help to get there. Gifts are matched dollar-for-dollar.
You helped us raise over $14,000*. Thank you!
*includes offline gifts
A list of 34 items- books and supplies- for families to read, create with, and share together.
You helped provide 7 new books and 10 boxes of colored pencils to children living in shelter. Thank you!
Hear what parents have to say about how our literacy programs have created opportunities to share new experiences and helped their young readers learn to love learning:
"My daughter was very shy but when she started getting the books, it made her talk more and willing to open up more."
The inability to read on level by third grade is an early warning that a student is at increased risk for not graduating high school.
​
Only about half of NYC's third grade students are currently meeting reading standards.
"The library teaches my daughter about other cultures. At school she read a book about making salsa, so she asked me to make it at home. We shared dancing and making mexican food."
"My son now associated reading with an activity we can do in his leisure time as well. We typically read before bed and that has been our ritual. But having books to bring home caused him to see reading as something we can do on the train, in the waiting room at the doctor's office, and more. He now packs our personal books in his bag so we can read on the go throughout the day as well."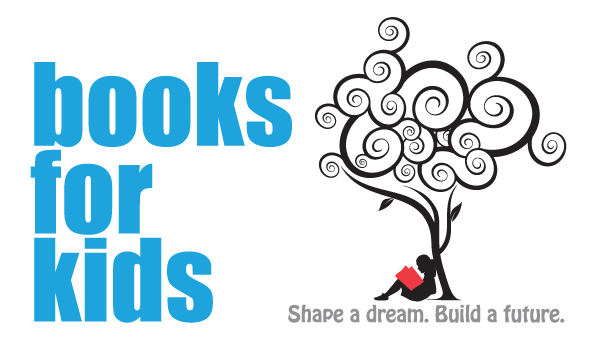 Books for Kids promotes literacy among preschool-aged children in under-resourced communities. We create libraries and implement literacy programs in order to help children develop the critical early literacy and social-emotional skills they need to be successful in kindergarten and beyond.
​
Books for Kids is a 501c3 nonprofit organization. Est. 1986