Thank you for over thirty wonderful years of reading and learning together. BFK has closed its doors.

Read More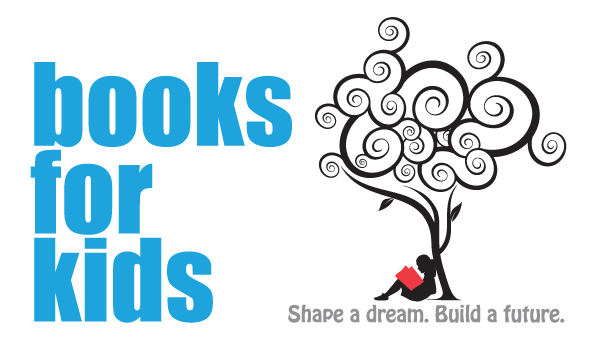 Books for Kids in New York City
New York City is where the Books for Kids story began. Many of our libraries are here in the city we call home, and it is our joy and honor to serve our city's youngest bookworms as they start their literacy journeys. Many of them face considerable barriers and challenges, but we're determined to ensure they won't be denied their right to literacy.
"My son now associates reading with an activity we can do in his leisure time as well. We typically read before bed and that has been our ritual. But having books to bring home caused him to see reading as something we can do on the train, in the waiting room at the doctor's office, and more. He now packs our personal books in his bag so we can read on the go throughout the day as well."

- Parent of a student
Hudson Guild in Chelsea
Books for Kids has 22 libraries in New York City, spanning Manhattan, Brooklyn, Queens, and the Bronx. Located within preschools, community centers, family justice centers, and family homeless shelters, our libraries expand access to books and vital early literacy resources in communities that need additional support. According to the New York City Department of Education (DOE), less than half of 3rd grade students are reading proficient, putting them at risk of failing to graduate high school.
Throughout our city libraries, our four New York Library Specialists lead programming such as Story Time and book lending, working directly with students, families, and teachers to promote early literacy skills during the most critical years of children's development. We are proud to partner with local businesses and city agencies to expand access to books and early literacy programs where they are needed most. As an official vendor of the NYC DOE, we hope to expand our reach in the coming years to ensure that no young child in NYC is without appropriate access to books and libraries.
Family Shelter Initiative
In 2021, there were over 17,000 children sleeping in New York City's family homeless shelters each night.
Over 8,500 of the children in NYC Department of Homeless Services (DHS) shelters were aged 5 or under. Books for Kids has partnered with the New York City DHS to build libraries in family homeless shelters.
Over 114,000 students in New York City schools – 1 of every 10 students – experienced homelessness during the 2017-2018 school year. On average, each family spends 400 days in the shelter system, where they can be placed far from the schools where children are enrolled. And despite children living in shelters missing school at much higher rates than their peers with permanent housing, few shelters have adequate books or welcoming spaces to read and learn during the day. For young children, these gaps in education can be devastating to their early development.

Our libraries offer families a welcoming and inspiring space during a time of uncertain transition and high stress, providing a place to regroup, restart, and thrive. They also offer a space where other essential childcare professionals such as caseworkers, mental and occupational health therapists, and learning specialists can provide direct services in a child-friendly environment.
Our family shelter library collections also include books for elementary and middle grade readers, young adults, and adults. Families want and need the resources and space to read and grow together, and we work to make that possible.

Our Family Shelter Libraries:

Edward L. Grant Rapid Re-Housing Center
| Bronx, NY

Lafayette Family Residence
| Bronx, NY

Rose McCarthy Residence
| Brooklyn, NY
"So many of our kids are living in shelters and these books mean so very much to them, as well as their parents. Yesterday, I gave some of the books to a 5 year old little girl who is living in a shelter and her mom's response was, 'I am so excited because now me and my little girl can read together…this is such a blessing because I couldn't afford books and this means so much to me!' [Thank you for] for providing the opportunity for the courageous moms and children we serve to experience the joy of reading!"

Charlotte Bednarsh, MPA
Director Of Children's Services
NYC Family Justice Center, Brooklyn